Queensland's Largest Fleet of Drott Machinery for Hire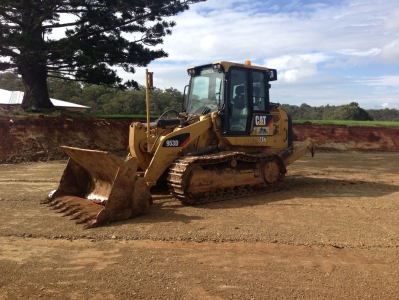 With the Caterpillar 953 and 963 available we have earthmoving machines available to suit all types of work for civil, commercial and residential industries in the Brisbane and Sunshine Coast areas.
Capabilities:
Drott machines, (otherwise known as track loaders) are an extremely versatile machine compared to a dozer with a static bucket. Drott machines are capable of many different types of jobs such as site preparation, either commercial or residential, digging to level, bulk pushing, bulk excavations, vertical cuts, shaping batters, landscape contouring and shaping, forming table drains and spoon drains, shaping driveways, dam construction, removing stumps, tree clearing, dozing, loading trucks, site cleanups, ripping, spreading and final trimming processed material final trim and many other applications. We offer the largest range of drott and dozer machines for hire in the Sunshine Coast and Brisbane areas.
All our earthmoving machines for hire in the Brisbane and Sunshine Coast areas (including drott and dozer models) have spreader bars which leave a beautiful finish and can trim and cut to level. Combined with the onboard laser leveling system we can finish any platform to the finest of tolerances. With low ground pressure tracks these earthmoving machines can traverse soft ground where other machines cannot.
Versatile Earthmoving has a large range of earthmoving machines including drott and dozer models for hire in the Sunshine Coast and Brisbane areas which allows you to choose the correct size machine for the job.
Contact Us for more information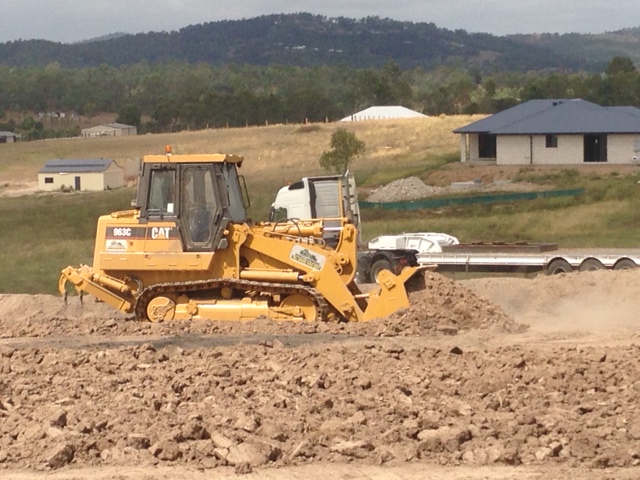 Multi-purpose buckets
Multi-purpose (MP) buckets are designed for a range of applications, such as: loading, stripping, clearing, bulldozing, cellecting debris, and fine grading.
Ripper-Scarifier
Ripper-Scarifier adds extra versatility to expand the application of the machine. Hinged-type, with three shanks, beam mounted with two pins pressed into each side of the main frame. Raised and lowered with two wide-mounted cylinders.
Super Low Ground Pressure
This arrangement is designed for work in extremely soft underfoot conditions. For enhanced flotation and stability, the undercarriage is extended to the front of the machine and a track roller is added. Larger track shoes and wider gauge further increase the ground contact area for reduced ground pressure.